YL420 Countbalance Full Electric Oil Drum Lifter
Author: wangweikang Post Time: 2021/11/19 Hits: 569
Feature:
1.It is applicable to the handling, lifting, loading and unloading of 55 gallon steel oil drums. We adopts the special walking control system which made by qualified electric vehicles, which has the characteristics of stable walking, portability and flexibility, and can be operated by one person.
2.Man and machine integrated multifunctional controlled handle. Traveling stepless governor, high-power reversing switch, integrated hydraulic pump station and high-power traveling driving wheel.
3.The manned pedal can reduce operation fatigue.
4.Hydraulic clamp, hydraulic turnover.
Specification:
| | |
| --- | --- |
| Model No. | YL420 |
| Opertation type | Electrical |
| Driving type | Stand on |
| Load capacity | 420kg |
| Lifting height | 2400mm |
| Overall size | 2840X1180X1923mm |
| Turining radio | 2150mm |
| Max.grade aility(unload/load) | 3%/5% |
| Drive wheel | Ø250mm¡Á80mm |
| Tire | |
| Braking mode | Electromagnetic |
| Drive motor | 1.2Kw |
| Lifting motor | 2.2kw |
| Noise | <70db(A) |
| Voltage | 24V/210Ah |
| Battery | 24V/30A |
| rolling angle | 135¡ã |
| Self weight | 1100Kg |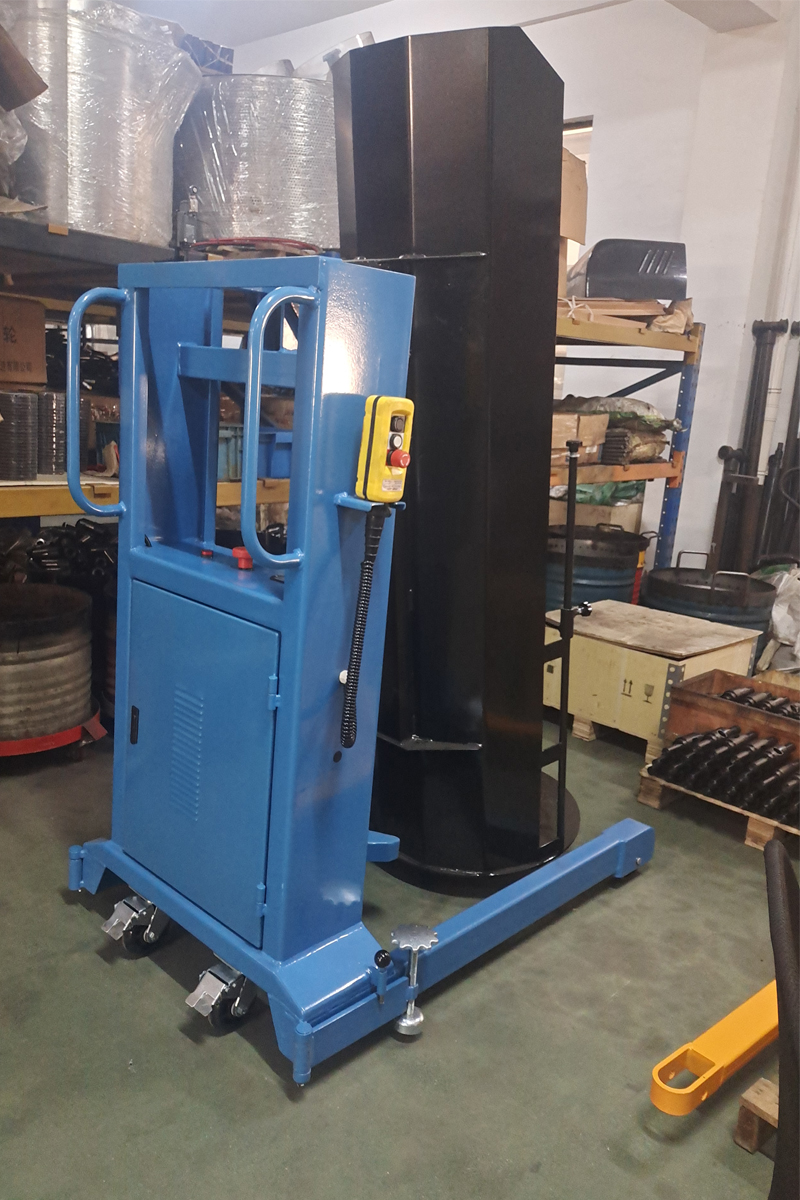 PRESS CENTER

Business Line: 4007-166-180


Tel£º+86 21 58003681
+86 21 68014500


Fax£º+86 21 68014262


Website£ºhttp://www.sinoliftdrum.com


Email£ºdrum@sinolift.com


Skype£ºsinolift