Oil drum lifter
Author: sino Post Time: 2021/9/19 Hits: 111
Oil drum lifter is a pollution-free and power free loading and unloading product. The product has the characteristics of compact structure, flexible transportation, simple operation and small turning radius.
Oil drum truck is generally applicable to the handling and stacking of oil drum goods in factories, workshops, warehouses, stations, docks and so on.
It is more suitable for sites with fire and explosion protection requirements (such as printing workshop, oil depot, wharf, warehouse, etc.). The oil tanker has the advantages of reducing the handling workload and improving the handling efficiency.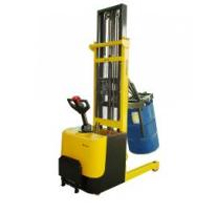 PRESS CENTER

Business Line: 4007-166-180


Tel£º+86 21 58003681
+86 21 68014500


Fax£º+86 21 68014262


Website£ºhttp://www.sinoliftdrum.com


Email£ºdrum@sinolift.com


Skype£ºsinolift