Sinolift YL800 Counterweight full electric oil drum lifter
Author: sinoliftdrum Post Time: 2022/7/28 Hits: 103
Feature:
1.The whole machine design takes ergonomics as the leading idea and integrates international advanced design concepts and technologies,
It has good safety, operability and comfort.
2.With manned pedal,the operator fatigue can be reduced.Multi-functional control handle, walking stepless governor,High power steering switch,
integrated hydraulic pump station, AC high power walking drive wheel.

3.Adjustable clamping arm, suitable for 230mm to 830mm diameter, two-way 360 degree continuous rotation, clamping arm at any time.It can be
manipulated from different angles.
Model no.

YL800

Operation mode

/

Electric

Drive mode

/

Stand-on

Rated capacity

Kg

800

Turning radius

mm

1500

Gradeability full load/un load

%

3/5

Drive wheel

mm

§¶250*80

Wheel material

/

PU

Braking mode

/

Electromagnetic

Steering mode

/

Power steering

Drive motor

kw

1.2

Lifting motor

kw

2.2

Vehicle noise

db(A)

£¼

70





Battery voltage / capacity

V/A

24/30

Battery

V/Ah

24/210

Self weight

kg

1190

Overturn angle

¡ã

360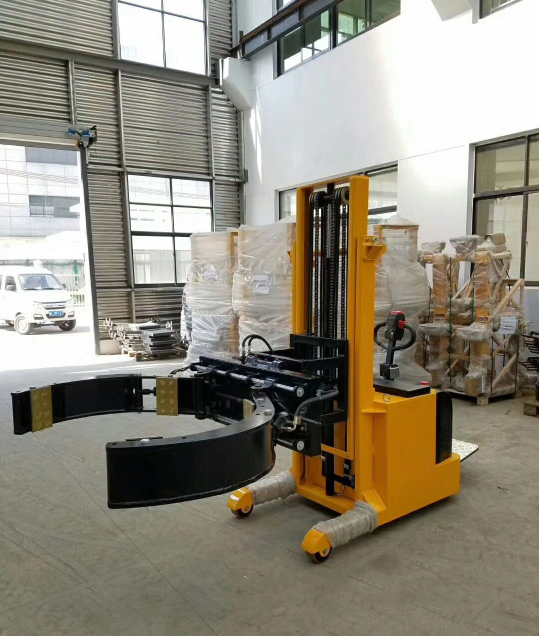 PRESS CENTER

Business Line: 4007-166-180


Tel£º+86 21 58003681
+86 21 68014500


Fax£º+86 21 68014262


Website£ºhttp://www.sinoliftdrum.com


Email£ºdrum@sinolift.com


Skype£ºsinolift