Material Handling Equipment for Supermarkets
Author: wangweikang Post Time: 2020-7-20 Hits: 1191
A supermarket is typically a very busy environment. Traffic in the supermarket aisles at peak periods can be as bad as traffic on the interstate during rush hour! What makes supermarket traffic even worse is the fact that¡¯s there¡¯s seldom any traffic control system in place, and people are free to go wherever they want in order to load up their carts.
Things get even more hectic on the weekends, on special offer days, or on the days leading up to the holidays. Your staff will need to make sure the shelves are kept filled with all the products that your consumers demand, and that they can monitor the situation on the aisles without getting in the way of your customers.
Investing in the Right Material-Handling Equipment for Supermarkets
The only way to be the best is to invest in the best.
This is why when it comes to material-handling equipment for supermarkets, you really need to consider the purchase of equipment from one of the top material-handling equipment manufacturers in the business.
If you own a supermarket then you¡¯ll understand that more goes on behind the scenes than in the general public area. Items for sale initially arrive in bulk and are typically loaded up on pallets. It¡¯s important that you can get the items that are shipped to you into your warehouse or storage facilities as swiftly and as smoothly as possible. Hold-ups can be disastrous as they can create delays and bottlenecks, leaving your staff wasting time playing catch up when they could be attending to the day-to-day tasks that are expected of them.
Invest Smart with Material-Handling Equipment Supplied by Douglas Equipment
At SINOLKIFT Equipment we stock items from many of the top material-handling equipment producers in the business. We are one of the largest distributors in the nation. We pride ourselves in distributing material-handling equipment from one of the top manufacturers in the world .
This long-established company is a genuine American success story, and among the SINOLIFT items we can supply to you include:
Hand trucks

Pallet jacks

Life equipment

Platform trucks, carts and dollies

Dock and shipping equipment
In short, if you need to improve your shipping and warehouse processes, or if you are just looking to make your already streamlined processes even more efficient, then we cannot recommend SINOLIFT products highly enough. We have supplied many of our customers with SINOLIFT products over our time in the material-handling business, and the feedback we receive is never less than completely satisfied.
Your Number One Choice for Material-Handling Equipment: SINOLIFT Equipment
Here at SINOLIFT Equipment we are available to answer all your questions concerning material-handling equipment for all supermarkets from small, moderate, and even the megastores! You can contact our team at any time during business hours . You may also use the online contact from that¡¯s available on our website if you¡¯d rather communicate via email. We look forward to serving all your material-handling needs very soon.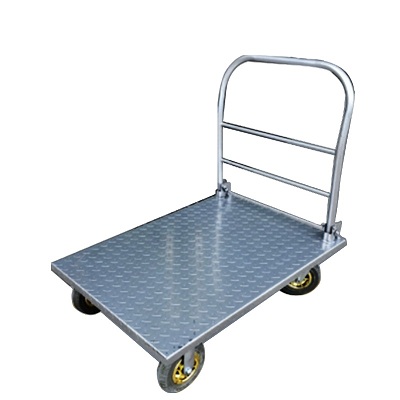 Shanghai Sinolift Equipment Co., Ltd belonging to XLT Group(http://www.sinolift.com), is a professional manufacturer of portable drum truck , hand drum porter, drum handler, drum dumper, roller lifter and various types of cylinder and non-standard container handling equipment. At present, the company mainly produces hydraulic drum mover, drum lifting dumper, drum clamps, drum cranes, forklift drum attachment and various types of non-standard container handling equipment. We have reliable quality and thoughtful service! Products through ISO9000,CE,GS,UL and other quality system certification, product quality to the current international advanced level of similar products. The products are exported to Europe, America, Japan, the Middle East ,southeast Asia and other countries and regions. the domestic market throughout China, and has a perfect pre-sales, sales and after-sales service network. Its reliable products¡¯ quality , timely and thoughtful after-sales service has been well received by customers.
For more information, please feel free to contact us!
24-hour hotline :4007166180
Official website: https://www.sinoliftshop.com http://www.sinoliftdrum.com
http://www.drumhandlingequipments.com
Shanghai Sinolift Equipment Co., Ltd.
Address: 2471 Dachuan Road, Pudong New Area, Shanghai
Telephone: 021-68014500
Fax: 021-68014262
Business email: mhe@sinolift.com
PRESS CENTER

Business Line: 4007-166-180


Tel£º+86 21 58003681
+86 21 68014500


Fax£º+86 21 68014262


Website£ºhttp://www.sinoliftdrum.com


Email£ºdrum@sinolift.com


Skype£ºsinolift