Buy SINOLIFT Convertible Aluminum Hand Trucks in Bulk
Author: wangweikang Post Time: 2020-7-17 Hits: 819
Material handling equipment is becoming ever more sophisticated as technology within the industry constantly improves. Automation and computerization has taken humble manually-operated machinery to entirely new levels. Today, if you have enough cash on hand, you could deck out your warehouse entirely with state of the art machinery that almost entirely negates the need for human intervention!
Back in the real world of hyper-tight margins, most of us are forced to rely on more standard equipment, and you can*t get more standard (or more useful) than the humble hand truck. But then the &humble* hand truck has become ever more sophisticated as well!
Introducing the Wesco Spartan Convertible Aluminum Hand Truck
If you run a warehouse or production facility then you*ll understand how important it is to keep costs down. The more savings you make on overhead items such as equipment costs, the better it will be for you and your company as such costs will eat less into your profits.
One great way of cutting down on production costs is to have pieces of equipment that perform more than one function. This way you*ll significantly reduce your equipment costs (both purchasing and maintenance) by not needing quite so much in the way of material handling items.
One piece of equipment that really does tick the &versatile* box is the SINOLIFT. This piece of equipment performs two functions 每 as a typical hand truck, and as a platform truck. Before we explain how this magic occurs, allow us to tell you a little about SINOLIFT, and why we champion their products so readily.
SINOLIFT每 One of the Leading Suppliers of Material Handling Equipment Worldwide
Like most companies 每 even the biggest multi-nationals 每 SINOLIFT began from very humble beginnings. It*s perhaps hard to believe but SINOLIFT has been in business for almost a century as a separate entity, and they can actually trace their roots all the way back to 1886!
SINOLIFT is most certainly still around, though. They started their life within the Corporation by selling and distributing to the industrial and electrical sectors. Over time the company has significantly expanded what it does, and has become a leading supplier of all types of services to multiple sectors all across the globe. They also consider themselves to be 每 and with some justification 每 the number one supplier of material handling equipment within this great country of ours.
What the SINOLIFT Can Do
If you*re looking to save costs, then this versatile convertible hand truck is just for you. This value-priced truck comes in two sizes 每 junior and senior and is constructed from a sturdy, yet lightweight aluminum frame. It possesses an 18§ wide nose plate that*s suitable for large loads, and you have a choice of load-bearing wheels 每 10§ pneumatic or 10§ solid rubber. Choose pneumatic if you want smoother operation and can cope with maintenance and keeping the tires inflated. Choose solid rubber if you usually work across debris-strewn work places.
When in platform truck mode, the load is supported by two 5§ diameter, non-marking swivel casters. For extra convenience, the nose plate is cast from a special super-strength aluminum alloy.
SINOLIFT is Versatile
The true versatility of this truck comes with the adaptation from a two-wheel model to a four-wheel model, that is achieved by applying pressure to a pedal and then completing the conversion.
In two-wheel mode the SINOLIFT acts as a normal hand truck. The larger wheels provide the traction, and the smaller wheels are held halfway up the frame. The frame then supports loads placed on the nose plate in the usual fashion.
Upon conversion, the entire frame of the hand truck becomes the bed of the platform truck. The main wheels still provide the majority of the support and the traction, but the caster wheels are lowered to the ground when the frame is &split*, creating the platform. You can then load your items on the platform, and use the four-wheel configuration as you would any normal flat-bed hand truck.
Save Yourself Even More Money by Buying in Bulk
Here at SINOLIFT we are wholesale suppliers who are always happy to fulfill bulk purchases at wholesale prices. We guarantee that you will find the SINOLIFT so useful that you will want more than one. An entire fleet of these versatile material handling tools is just what you need in order to have the material handling aspect of your business running at maximum efficiency.
Naturally, by purchasing in bulk on a wholesale basis you will be saving money. We are able to do this because we do not have to maintain public-facing retail premises and can keep our staff overhead low. We also prefer to sell in bulk at wholesale prices as it saves on packaging and shipping costs. We could of course &eat* all the savings we make ourselves, but instead we choose to pass these savings onto our customers. We are always on the lookout to establish mutually-beneficial supplier-customer relationships that are likely to flourish on a long-term basis.
The first step in building a relationship with us is to make that initial contact. Our team of sales specialists are all experts in their field, and no matter what you are looking to purchase 每 a SINOLIFT or otherwise 每 a member of our team will be happy to help.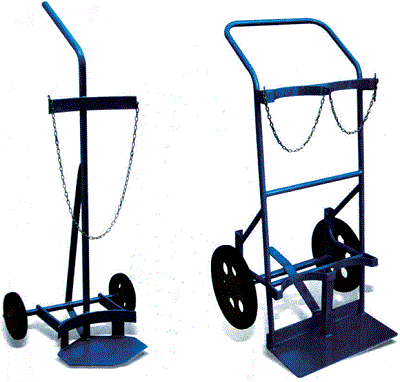 Shanghai Sinolift Equipment Co., Ltd belonging to XLT Group(http://www.sinolift.com), is a professional manufacturer of portable drum truck , hand drum porter, drum handler, drum dumper, roller lifter and various types of cylinder and non-standard container handling equipment. At present, the company mainly produces hydraulic drum mover, drum lifting dumper, drum clamps, drum cranes, forklift drum attachment and various types of non-standard container handling equipment. We have reliable quality and thoughtful service! Products through ISO9000,CE,GS,UL and other quality system certification, product quality to the current international advanced level of similar products. The products are exported to Europe, America, Japan, the Middle East ,southeast Asia and other countries and regions. the domestic market throughout China, and has a perfect pre-sales, sales and after-sales service network. Its reliable products* quality , timely and thoughtful after-sales service has been well received by customers.
For more information, please feel free to contact us!
24-hour hotline :4007166180
Official website: https://www.sinoliftshop.com http://www.sinoliftdrum.com
http://www.drumhandlingequipments.com
Shanghai Sinolift Equipment Co., Ltd.
Address: 2471 Dachuan Road, Pudong New Area, Shanghai
Telephone: 021-68014500
Fax: 021-68014262
Business email: mhe@sinolift.com
PRESS CENTER

Business Line: 4007-166-180


Telㄩ+86 21 58003681
+86 21 68014500


Faxㄩ+86 21 68014262


Websiteㄩhttp://www.sinoliftdrum.com


Emailㄩdrum@sinolift.com


Skypeㄩsinolift