Small scissor lift for sale
Author: wangweikang Post Time: 2020-5-26 Hits: 427
Small scissor lifts offer an alternative to traditional low-level solutions, such as ladders, scaffolding towers, and podiums, delivering many additional productivity and safety benefits.
Simple in design, compact in style, and highly efficient indoors, these small scissor lifts have a slim base that makes it possible to fit through standard doorways and help you accomplish a lot around the facility.
Types of Small scissor lift
Available as push-around or self-propelled units, SINOLIFT small scissor lifts are constructed from steel, and incorporate many of the same features and components as our larger electric scissor lifts, ensuring a long working life.
Typical small scissor lifts are small mobile scissor lifts and small electric scissor lifts.
Small mobile Scissor lifts offer great mobility around worksites. These lifts are easy for a single operator to set up and can be manually pushed into place. Their compact size makes them suitable for a range of commercial and industrial tasks.
Small electric scissor lifts, also called small self-propelled scissor lifts, boast zero-emission electric operation and low noise levels, and excels in indoor and outdoor construction, maintenance and installation applications on firm, level surfaces.
The small self-propelled scissor lift is ideal for internal facilities maintenance in large buildings. Compact dimensions and a zero inside turning radius make it ideal for working in tight spaces, and it is light enough to be carried in elevators.
How High Will a Small Scissor Lift Go?
It is important to remember that scissor lifts can only be lifted vertically, thus providing an extremely stable platform for professionals using them. This is why scissor lifts are usually classified according to how high their platforms rise above the ground.
Scissor lifts come in a variety of shapes and sizes, but in general, they can lift the platform anywhere from 8m to 20m above the ground. The design height of most miniature scissor lifts is between 2m and 7m feet.
In addition to the height function, the weight of the small scissor lift also ranges from hundreds of pounds to several tons. Your specific job application will help you determine which elevator type is best for you.
Benefits of Using a Small Scissor Lift
The best equipment types will improve the maintenance workflow in as many ways as possible. Scissor lifts accomplish this task through their economical design and function. In addition to the versatility of small electric scissor lifts, they also provide multiple working benefits, including:
Increased flexibility: these lightweight lifts can pass through a single doorway and are fitted with non-marking casters for easy movement.
Increase productivity: it minimizes the amount of reaching your workers have to do, which can cut down on wasted motion and fatigue.
Simple control: The small scissor lift has simple, easy-to-operate control. In addition to shortening operator training time, this also helps simplify the workflow.
Easy to store: The small scissor lift has a compact design with the same platform and base dimensions. When the platform is fully lowered, the scissor lift takes up much less space than a ladder or boom lift. If you need an economical solution for both work and storage, the small scissor lift will be your best choice.
What is the cost of a small scissor lift?
The price on a mini scissor depends on various factors including the height and weight capacity needed but can range from $5,000 to $8,000 or more. Whether you are looking for a manual or electric mini scissor lift, we can provide the access equipment you need at the best prices.
If you want to enquire about small scissor lifts near me, we¡¯re here to help. Simply let us know your access requirements and we¡¯ll advise on the right scissor lifts based on your needs.
SINOLIFT Solution: the combination of craftsmanship and quality customer service
Choose SINOLIFT Solutions, and get quality lift equipment backed by our more than 20 years of experience manufacturing solutions for aerial work platforms. we¡¯re committed to providing optimum solutions to improve your safety and efficiency. the highest standards at a budget-mindful cost.
We can provide more information on small scissor lifts as well as our full line of aerial work platforms.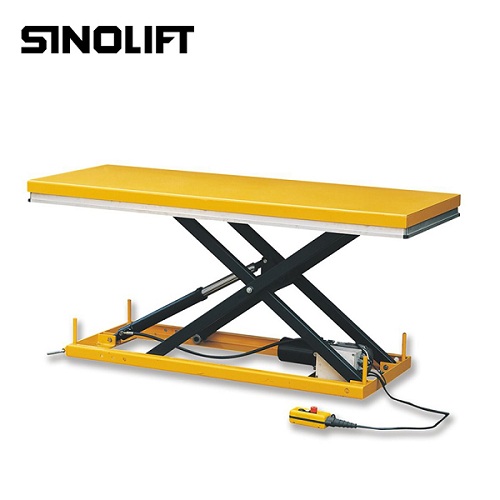 Shanghai Sinolift Equipment Co., Ltd belonging to XLT Group(http://www.sinolift.com), is a professional manufacturer of portable drum truck , hand drum porter, drum handler, drum dumper, roller lifter and various types of cylinder and non-standard container handling equipment. At present, the company mainly produces hydraulic drum mover, drum lifting dumper, drum clamps, drum cranes, forklift drum attachment and various types of non-standard container handling equipment. We have reliable quality and thoughtful service! Products through ISO9000,CE,GS,UL and other quality system certification, product quality to the current international advanced level of similar products. The products are exported to Europe, America, Japan, the Middle East ,southeast Asia and other countries and regions. the domestic market throughout China, and has a perfect pre-sales, sales and after-sales service network. Its reliable products¡¯ quality , timely and thoughtful after-sales service has been well received by customers.
For more information, please feel free to contact us!
24-hour hotline :4007166180
Official website: https://www.sinoliftshop.com http://www.sinoliftdrum.com
http://www.drumhandlingequipments.com
Shanghai Sinolift Equipment Co., Ltd.
Address: 2471 Dachuan Road, Pudong New Area, Shanghai
Telephone: 021-68014500
Fax: 021-68014262
Business email: mhe@sinolift.com
PRESS CENTER

Business Line: 4007-166-180


Tel£º+86 21 58003681
+86 21 68014500


Fax£º+86 21 68014262


Website£ºhttp://www.sinoliftdrum.com


Email£ºdrum@sinolift.com


Skype£ºsinolift