Aluminum Hand Truck by SINOLIFT Review
Author: wangweikang Post Time: 2020-5-9 Hits: 442
During a long day on the job, one of the last things that any industrial worker wants to do is waste their energy lifting a particularly heavy hand truck around the facility. Indeed, that¡¯s energy that should be conserved for actually doing the day¡¯s work, rather than merely wrangling the facility¡¯s equipment. The team at sINOLIFT seems to understand this, and their lightweight Lite hand truck seems to be evidence of that. The hand truck is light and compact, but heavy-duty enough to get any job done in short amount of time.
The Lite Hand Truck: Plenty of Capacity to Manage Any Task
Despite the lightweight feel to SINOLIFT¡¯s Lite line of hand trucks, these models are actually far more durable than initially assumed. It¡¯s worth remembering that aluminum is one of the strongest materials used in today¡¯s hand trucks. So even those that are a bit lighter than competing models will be able to carry heavy loads throughout the facility.
For each of the four models offered by SINOLIFT in this series of hand trucks, the rated weight capacity reaches as high as 600 lbs. That¡¯s certainly nothing to scoff at, as it makes these hand trucks some of the best on the market for a wide range of tasks and business needs. Even the company¡¯s smaller models that start with the Series 410 model are able to lift a maximum of 600 lbs. and transport it with ease.
Highly Adaptable to Meet a Wide Range of Needs
Best of all, the Lite series of hand trucks made by SINOLIFT are not easily pigeonholed into performing just one task. The company has created a number of accessories that enhance and extend the functionality of these models. There are many competitors that design one type of hand truck for a specific need. With SINOLIFT, you can interchange the parts of your hand truck to create the ideal handling equipment for your business needs. It¡¯s the ideal hand truck for commercial businesses.
How to Use SINOLIFT¡¯s Lite Aluminum Hand Truck for Commercial Use
Commercial businesses that use multi-level facilities will especially appreciate the stair glide that can be added to any of the four hand trucks in this lineup. For those with even greater needs, a stair climber accessory can be purchased from the company as well.
Top extension handles and an optional folding nose can be added to any of the four models sold by SINOLIFT. You can purchase Mighty-Lite Stair Glide with or without wearstrips. The dimensions for this accessory are: 1.8 H x 17.5 D and comes with a 90-day manufacturer warranty.
Choose Your Lite Handle
The type of handle you use to transport your material handling equipment around can make all the difference between a successful or catastrophic fail. Your handle gives you leverage. In some cases, you can use as much leverage as possible for places that don¡¯t offer much room to maneuver around. You may also have oversize equipment to move, in which case a firm and stable grasp on the hand truck is critical.
Create Your Own Hand Truck with SINOLIFT
As if those accessories weren¡¯t a firm enough commitment to customizability, the company actually allows its customers to create their own customized hand truck for their needs. Basic limitations will still apply ¡ª most notable the 600-pound maximum weight limit ¡ª but the ability to create a custom model will attract the attention of many businesses owners with very specific needs.
At SINOLIFT Equipment, We Offer the Lite That You Need
SINOLIFT Equipment is no stranger to the Lite. In fact, it¡¯s one of our more popular hand trucks for a wide range of commercial and industrial businesses. Our professional staff knows which of the company¡¯s four models is best for each task, as well as which accessories should be bundled with the purchase. By contacting us, we¡¯ll be able to suggest the right kind of Lite accessories in order to deliver the best model hand truck to your business.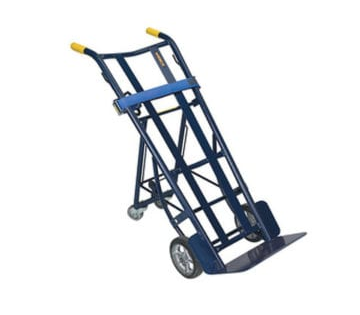 Shanghai Sinolift Equipment Co., Ltd belonging to XLT Group(http://www.sinolift.com), is a professional manufacturer of portable drum truck , hand drum porter, drum handler, drum dumper, roller lifter and various types of cylinder and non-standard container handling equipment. At present, the company mainly produces hydraulic drum mover, drum lifting dumper, drum clamps, drum cranes, forklift drum attachment and various types of non-standard container handling equipment. We have reliable quality and thoughtful service! Products through ISO9000,CE,GS,UL and other quality system certification, product quality to the current international advanced level of similar products. The products are exported to Europe, America, Japan, the Middle East ,southeast Asia and other countries and regions. the domestic market throughout China, and has a perfect pre-sales, sales and after-sales service network. Its reliable products¡¯ quality , timely and thoughtful after-sales service has been well received by customers.
For more information, please feel free to contact us!
24-hour hotline :4007166180
Official website: https://www.sinoliftshop.com http://www.sinoliftdrum.com
http://www.drumhandlingequipments.com
Shanghai Sinolift Equipment Co., Ltd.
Address: 2471 Dachuan Road, Pudong New Area, Shanghai
Telephone: 021-68014500
Fax: 021-68014262
Business email: mhe@sinolift.com
PRESS CENTER

Business Line: 4007-166-180


Tel£º+86 21 58003681
+86 21 68014500


Fax£º+86 21 68014262


Website£ºhttp://www.sinoliftdrum.com


Email£ºdrum@sinolift.com


Skype£ºsinolift