Best Drum Handling Equipment for Docks, Freights & Warehouses
Author: wangweikang Post Time: 2020-5-7 Hits: 355
Does your company deal with the distribution of drums? Do you work at a dock, or do you store your drums and freight in some type of warehouse facility? If so, you¡¯re going to need some type of drum handling equipment for the loading and unloading as well as the transportation of the drums within your facility.
You should never compromise on the quality of your drum-handling equipment. Doing so will make the jobs of your employees just a little bit more difficult and could even compromise their safety. Here are some examples of what our team at Sinolift Equipment thinks are the best items of drum handling equipment that we can provide for you.
Top Drum Handling Equipment for Docks, Freights & Warehouses
SINOLIFT Drum Rackers
If your business involves the movement of drums, then you likely need somewhere to store them when they are not being moved. Specialty shelving assemblies are used for the horizontal storage of drums. Normal racking is not suitable as the drums would simply roll around and become difficult to manage. For these challenging environments, you¡¯ll need a drum racker, a tool for the placement of the drums upon the racking.
SINOLIFT manufactures two types of drum racker. The first Lift version is a battery, A/C or air-powered lifter capable of raising drums up to six feet. The second version is the same aside from it can lift drums even higher. Both models are designed for use with standard 55-gallon drums, although can cope will alternative drum capacities as well.
SINOLIFT Fork Drum Grabs
Within your facility, it¡¯s probable that you already own a fleet of forklift trucks. If so,there really is no point in splashing out extra cash to purchase specialist forklifts for use in handling drums. With a fork drum grab, as manufactured by SINOLIFT, you can temporarily ¡®convert¡¯ a ¡®normal¡¯ forklift into one suitable for handling drums. There are a number of different models available, but they all basically work in the same way. The grab is fixed onto the forks of any suitable forklift truck to allow it to become suitable to handle as many drums as you desire.
SINOLIFT Drum Tumblers
One of the main issues with drums is that over time, their contents can settle or separate if they are stored for long periods. If you¡¯re supplying companies with drum-contained products you¡¯ll want them to arrive at your customer¡¯s locations in the best condition possible.
You can easily mix the contents of any drum using a drum tumbler. These devices ¨C such as SINOLIFT¡¯s End-Over-End Drum Tumbler ¨C can be left for a perid of time to complete the mixing process. The drum is simply rotated with constant motion for as long as you see fit, until the contents of the drum are once again, fit for purpose.
SINOLIFT Equipment is happy to talk to you regarding the purchase of any of the items mentioned in this article, or just for some general information or advice.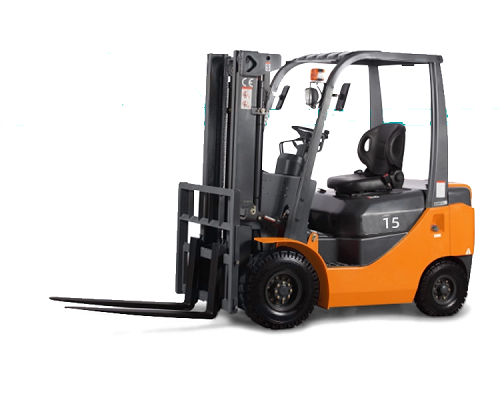 Shanghai Sinolift Equipment Co., Ltd belonging to XLT Group(http://www.sinolift.com), is a professional manufacturer of portable drum truck , hand drum porter, drum handler, drum dumper, roller lifter and various types of cylinder and non-standard container handling equipment. At present, the company mainly produces hydraulic drum mover, drum lifting dumper, drum clamps, drum cranes, forklift drum attachment and various types of non-standard container handling equipment. We have reliable quality and thoughtful service! Products through ISO9000,CE,GS,UL and other quality system certification, product quality to the current international advanced level of similar products. The products are exported to Europe, America, Japan, the Middle East ,southeast Asia and other countries and regions. the domestic market throughout China, and has a perfect pre-sales, sales and after-sales service network. Its reliable products¡¯ quality , timely and thoughtful after-sales service has been well received by customers.
For more information, please feel free to contact us!
24-hour hotline :4007166180
Official website: https://www.sinoliftshop.com http://www.sinoliftdrum.com
http://www.drumhandlingequipments.com
Shanghai Sinolift Equipment Co., Ltd.
Address: 2471 Dachuan Road, Pudong New Area, Shanghai
Telephone: 021-68014500
Fax: 021-68014262
Business email: mhe@sinolift.com
PRESS CENTER

Business Line: 4007-166-180


Tel£º+86 21 58003681
+86 21 68014500


Fax£º+86 21 68014262


Website£ºhttp://www.sinoliftdrum.com


Email£ºdrum@sinolift.com


Skype£ºsinolift