Pneumatic Casters for Warehouse Equipment
Author: wangweikang Post Time: 2020-4-26 Hits: 333
3 Advantages
When it comes to casters for warehouse equipment, pneumatic tires are an extremely popular choice. These casters typically have a metallic hub with some form of rubber tire that has been molded to it. The tire is either then inflated with air or filled with some other, impact-absorbing substance, such as foam.
Here are 3 advantages to deciding on using pneumatic casters for your warehouse equipment:
1. Pneumatic Tires are Superior When it Comes to Absorbing Shock
If you work on bumpy, uneven terrain, or transport heavy or fragile loads, then pneumatic casters are the right choice for you. The air or foam within the wheels will absorb shock from rough terrain or uneven floors, preventing damage and making the load easier to transport. You¡¯ll make your employees¡¯ lives easier if you invest in pneumatic casters ¨C that much is certain.
2. Pneumatic Tires Will Add Versatility
While the majority of casters will spend their lives operating indoors, some applications will require them to be used outside as well. There is no point in spending money on casters suitable for indoor use, then another set of casters suitable for outdoor use, when you can select pneumatic casters that are totally adept to be used in both areas. If you load on or off pavements or roads for example, then you¡¯ll find that pneumatic casters will be extremely effective.
3. Pneumatic Tires Won¡¯t Pollute the Working Environment With Noise
You may not think that ¡®noise pollution¡¯ is that much of a problem, but if you work in a noisy environment, then excess noise can really cause issues and even lead to psychological problems. In order to keep the noise generated by your casters down to a minimum, it will pay in the long run to invest in pneumatic casters. The rubber tread and shock-absorbing attributes mean that they will always roll quietly as long as they are well maintained.
It¡¯s not all good news when it comes to pneumatic casters ¨C for example, the ¡®start force¡¯ is greater with rubber wheels, and maintenance can be high as the wheels have to be kept inflated ¨C but the advantages will far, far outweigh any disadvantages that pneumatic casters may have.
At Sinolift Equipment, We Have Many Examples of Excellent Pneumatic Casters
There are many models of pneumatic casters we can supply for you. The pneumatic wheel casters from Sinolift offer load capacities from 320 lbs. up to an incredible 7,260 lbs. They are made from hot forged steel with double row ball bearing swivels, blessing them with a long and productive life. They¡¯ll work extremely hard for you while protecting your floor, and will roll over debris and other obstructions with a minimum of effort.
For more information about what we can do for you at Sinolift Equipment, please don¡¯t hesitate to contact us.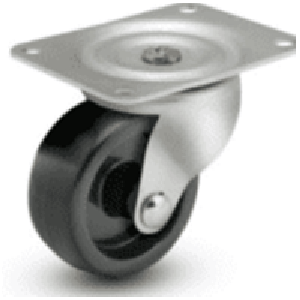 Shanghai Sinolift Equipment Co., Ltd belonging to XLT Group(http://www.sinolift.com), is a professional manufacturer of portable drum truck , hand drum porter, drum handler, drum dumper, roller lifter and various types of cylinder and non-standard container handling equipment. At present, the company mainly produces hydraulic drum mover, drum lifting dumper, drum clamps, drum cranes, forklift drum attachment and various types of non-standard container handling equipment. We have reliable quality and thoughtful service! Products through ISO9000,CE,GS,UL and other quality system certification, product quality to the current international advanced level of similar products. The products are exported to Europe, America, Japan, the Middle East ,southeast Asia and other countries and regions. the domestic market throughout China, and has a perfect pre-sales, sales and after-sales service network. Its reliable products¡¯ quality , timely and thoughtful after-sales service has been well received by customers.
For more information, please feel free to contact us!
24-hour hotline :4007166180
Official website: https://www.sinoliftshop.com http://www.sinoliftdrum.com
http://www.drumhandlingequipments.com
Shanghai Sinolift Equipment Co., Ltd.
Address: 2471 Dachuan Road, Pudong New Area, Shanghai
Telephone: 021-68014500
Fax: 021-68014262
Business email: mhe@sinolift.com
PRESS CENTER

Business Line: 4007-166-180


Tel£º+86 21 58003681
+86 21 68014500


Fax£º+86 21 68014262


Website£ºhttp://www.sinoliftdrum.com


Email£ºdrum@sinolift.com


Skype£ºsinolift