What Are the Different Types of Material Handling Equipment?
Author: wangweikang Post Time: 2020-4-24 Hits: 312
The term &material handling equipment* is a pretty broad one. There*s plenty of situations where it*s critical to move large and often heavy materials in a production environment. Any piece of equipment that helps with this process could be labeled &material handling equipment*.
Plenty of items fall under this definition, from tools and storage units to vehicles and major appliances. Anything that deals with the transportation, storage and control at any stage of the processing of materials can be classified as material handling equipment.
4 Main Categories of Material Handling Equipment
There are 4 main categories of material handling equipment:
Bulk material handling

Engineered systems

Industrial trucks

Storage and handling equipment
Bulk Handling Material Equipment
The term &bulk handling equipment* refers to the storage, control and transportation of materials by bulk, and in loose form. There are plenty of examples of this application 每 the handling of food, beverages, liquids, metal items (such as screws and nails) and minerals are just a few.
In general terms, these pieces of equipment primarily handle these items when they are loose. One example is a conveyor belt that is used to move items from one part of the production process to another. Drums and hoppers may be used as well, to &funnel* these loose items into a stage where they can be more easily manipulated, or packaged.
Conveyor belts are used for horizontal transportation. For vertical transportation, elevators are most commonly used.
Types of bulk handling material equipment
Bucket and grain elevators

Conveyor belts

Hoppers and silos

Reclaimers

Stackers
Engineered Systems
An engineered system is one that is typically automated. Such systems are also usually created from a variety of units. When combined, they work to enable both storage and transportation.
An &Automated Storage and Retrieval System* (or a AS/RS for short) is one example of a system that is engineered. This is a large, automated device that comes complete with racks, shelves and aisles. These storage solutions are accessed by a &shuttle* 每 a mechanized device that*s similar to a cherry picker. This device can be used by the system operator to manually select the items as needed, or the entire system can be computerized and automated.
An AS/RS can be integrated with a production facility*s existing computer network to keep on top of stock control, plus other logistical systems. It can also be integrated with other stages of the production process, so that as much automation can be offered as possible.
Types of engineered systems
Automated guided vehicles (AGVs)

Conveyor systems

Robotic delivery systems
Industrial Trucks
This term is another broad definition that can be applied to many different types of equipment. Such pieces of equipment do have one thing in common, though 每 they all provide transportation.
The scope of this term can include both small, hand-operated devices, and large-scale motorized vehicles. Some items can be driven, while others 每 such as pallet trucks 每 simply add mobility to the materials that are being handled.
Many of these types of trucks have useful characteristics such as forks or a flat surface that can be inserted under pallets or other types of storage platforms. Other trucks need a separate item of equipment to use for lifting.
Trucks have the capability to lift via powered or manual means, and can be ridden upon in a driver*s cab, or simply power-assisted when pushed. Such tucks can also be steered by human intervention, or can be completely automated, following a pre-defined track on the production floor, sunken or raised tracks, or colored strips that are laid out and sensed by optical sensors. Such automated industrial trucks also have anti-collision technology that senses when an employee or other obstacle is near.
Stacking trucks are used to stacks items, while a non-stacking truck is just used for transportation, and not for product loading.
Types of industrial trucks:
Automated guided vehicles (AGVs)

Hand, platform and pallet trucks

Order pickers

Pallet jacks

Side-loaders

Walking stackers
Storage and Handling Equipment
Equipment that is used for storage usually only encompasses items that are not automated. Storage and handling equipment that is automated falls under the term &engineered systems*
Storage equipment is equipment that is used to hold products and materials when they are not being used, or when they are waiting to enter or leave the production process. These periods could be long-term, or short-term in order to allow a suitable build-up of stock or finished items.
Most items that can be described as storage and handling equipment refers to pallets, racking or shelves. Materials are stored in a neat and convenient manner to await transportation, or their entry into the production process if necessary.
Having suitable storage equipment will add to any company*s production efficiency. The efficiency of any production system is maximized by the ease at which each stage of the entire system operates. Any inefficient section creates a bottleneck that will have an effect on all other sections of the system further down the production line.
Space is also at a premium if you run a production environment. The better utilized your available space is, the more items you*ll be able to store. This means you can keep your workflow in operation for much longer without worrying about re-stocking. This helps further increase your efficiency.
Types of storage and handling equipment
Drive-through or drive-in racks

Pallet racks

Push-back racks

Shelving

Sliding racks

Stacking frames
At SINOLIFT Equipment We Stock All Types of Material Handling Equipment
When working with our team at SINOLIFT Equipment, you can be assured you*ll receive the best products from top manufacturers. We stock all types of material handling equipment 每 bulk material handling, engineered systems, industrial trucks, and storage and handling equipment.
Whatever you*re looking for we are happy to work with you to come up with a solution that will suit your unique needs. We can be contacted at 800-451-0030, or 305-407-1385 if you*re in the Miami area. You can also reach out to us through our email address.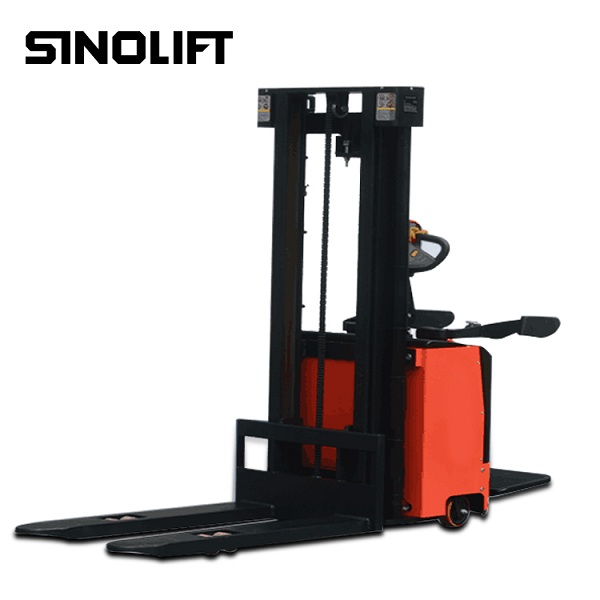 Shanghai Sinolift Equipment Co., Ltd belonging to XLT Group(http://www.sinolift.com), is a professional manufacturer of portable drum truck , hand drum porter, drum handler, drum dumper, roller lifter and various types of cylinder and non-standard container handling equipment. At present, the company mainly produces hydraulic drum mover, drum lifting dumper, drum clamps, drum cranes, forklift drum attachment and various types of non-standard container handling equipment. We have reliable quality and thoughtful service! Products through ISO9000,CE,GS,UL and other quality system certification, product quality to the current international advanced level of similar products. The products are exported to Europe, America, Japan, the Middle East ,southeast Asia and other countries and regions. the domestic market throughout China, and has a perfect pre-sales, sales and after-sales service network. Its reliable products* quality , timely and thoughtful after-sales service has been well received by customers.
For more information, please feel free to contact us!
24-hour hotline :4007166180
Official website: https://www.sinoliftshop.com http://www.sinoliftdrum.com
http://www.drumhandlingequipments.com
Shanghai Sinolift Equipment Co., Ltd.
Address: 2471 Dachuan Road, Pudong New Area, Shanghai
Telephone: 021-68014500
Fax: 021-68014262
Business email: mhe@sinolift.com
PRESS CENTER

Business Line: 4007-166-180


Telㄩ+86 21 58003681
+86 21 68014500


Faxㄩ+86 21 68014262


Websiteㄩhttp://www.sinoliftdrum.com


Emailㄩdrum@sinolift.com


Skypeㄩsinolift