[DA450] Manual Hydraulic Drum Dumper
Author: Bruce Wang Post Time: 2020-3-25 Hits: 234
Combined Eagle-grip structure and Anchor ear structure together, DA450 is suitable for types of 55 gallon steel drums and 210L rimmed plastic drums.DA450 manually rotates drums 180 degree, and can keep drums at any angle;
After-sales staff asked if there were any unpleasant during using Sinolift product. The customer only give us few simple words, ¡° made in China, great! SINOLIFT , great! Customer service is very timely and professional.¡± Although transnational, after-sales service can also timely communication to solve. SINOLIFT, with its own charm, has gradually won respect and gained its own position in many industries.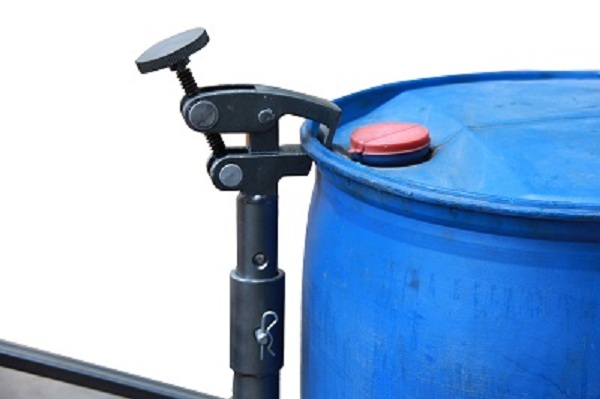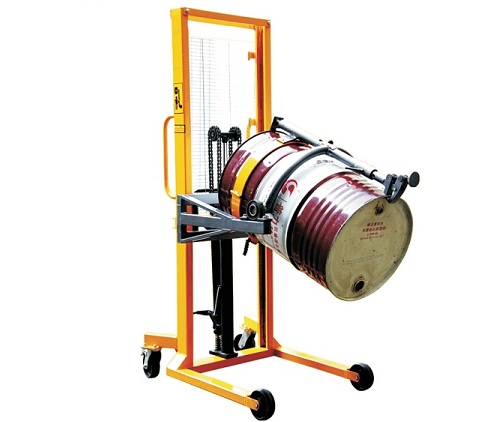 "Avoiding impetuous, accumulating precipitation, developing gradually" is the guidelines of SINOLIFT. We always insist that we are not only selling products, but also solving customers' problems. If the standard model can't meet the needs of customers, we will provide non-standard customization according to the special needs of customers. Shanghai Sinolift Equipment Co., Ltd, your good partner in the industry!
Shanghai Sinolift Equipment Co., Ltd belonging to XLT Group(
http://www.sinolift.com
), is a professional manufacturer of portable drum truck , hand drum porter, drum handler, drum dumper, roller lifter and various types of cylinder and non-standard container handling equipment. At present, the company mainly produces hydraulic drum mover, drum lifting dumper, drum clamps, drum cranes, forklift drum attachment and various types of non-standard container handling equipment. We have reliable quality and thoughtful service! Products through ISO9000,CE,GS,UL and other quality system certification, product quality to the current international advanced level of similar products. The products are exported to Europe, America, Japan, the Middle East ,southeast Asia and other countries and regions. the domestic market throughout China, and has a perfect pre-sales, sales and after-sales service network. Its reliable products¡¯ quality , timely and thoughtful after-sales service has been well received by customers.
For more information, please feel free to contact us!
24-hour hotline :4007166180
Shanghai Sinolift Equipment Co., Ltd.
Address: 2471 Dachuan Road, Pudong New Area, Shanghai
Telephone: 021-68014500
Fax: 021-68014262
Mobile phone: +86 18717869126
Business email: mhe@sinolift.com

Last: NO News!
Next: NO News!

PRESS CENTER

Business Line: 4007-166-180


Tel£º+86 21 58003681
+86 21 68014500


Fax£º+86 21 68014262


Website£ºhttp://www.sinoliftdrum.com


Email£ºdrum@sinolift.com


Skype£ºsinolift